This announcement is directed at our community members located in the United States. We understand a lot of people outside the United States do not like hearing about things that only affect our country at the time being, so we've taken steps to hide these from you.
---
Community,
Over the last few weeks, we've had a banner showing up on the top of our website. Clicking it would bring you to
battleforthenet.com
and would allow you to contact the FCC and your congress members. Today, in a 3 to 2 vote, the FCC has voted to kill net neutrality, returning the internet to Title I.
For more information about the concept of net neutrality and our fears, check out the following posts:
https://en.wikipedia.org/wiki/Net_neutrality
https://www.battleforthenet.com/
https://www.savetheinternet.com/net-neutrality-what-you-need-know-now
https://www.nytimes.com/2017/12/14/technology/net-neutrality-repeal-vote.html
The fight is not over, and Donut Team continues to care and tries to rally our community to take action. Starting today, if you're in the United States you will start to see this appear the first time you visit our website: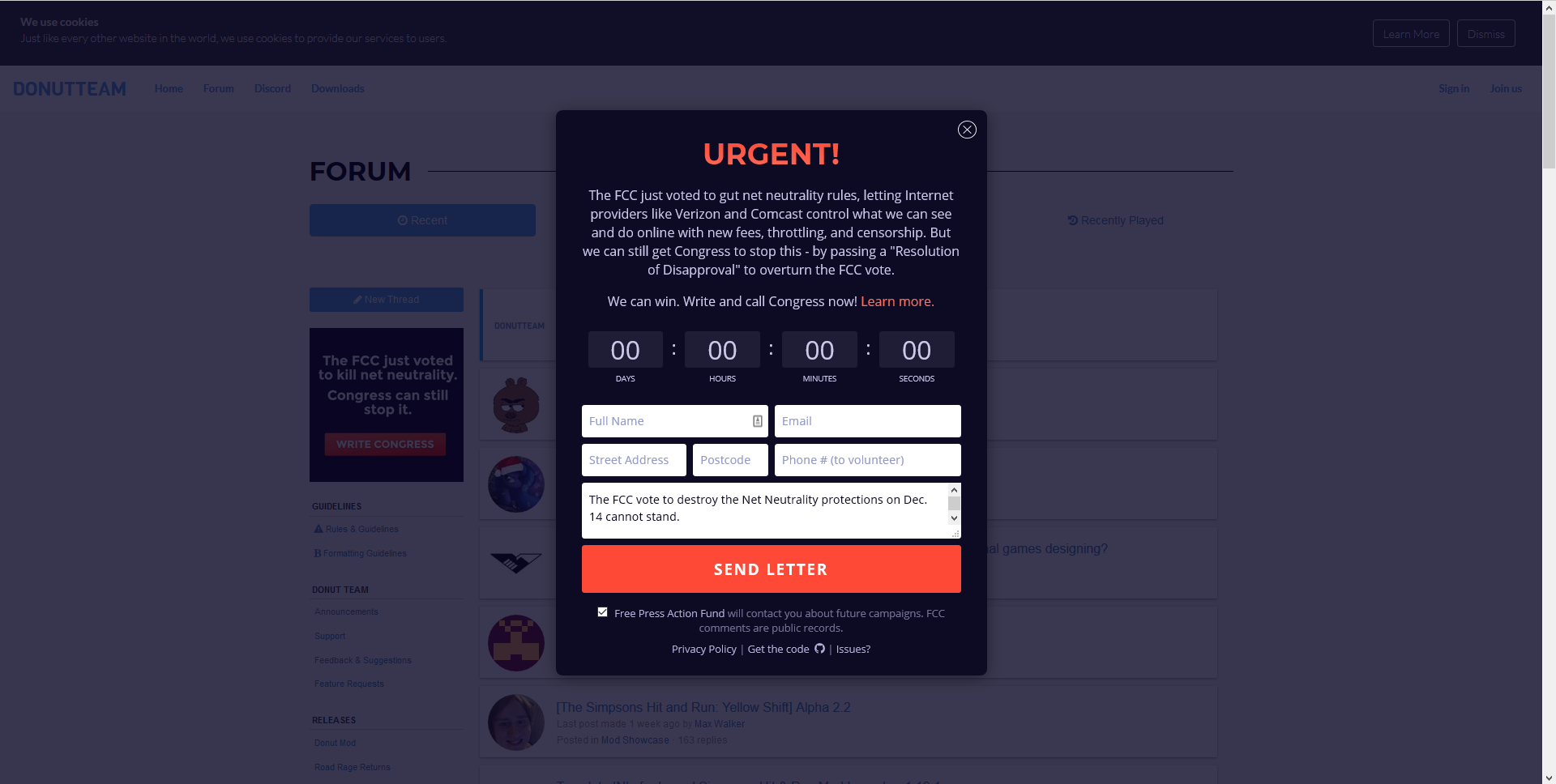 We understand this may seem annoying to see this pop up, but we'd like to get the word out to as many people as possible. If you end up seeing it, read it. After seeing it for the first time, you should no longer see it.
We're also adding this to our forum sidebar. Clicking it will bring you to
battleforthenet.com
with the way more information than we could provide in this topic.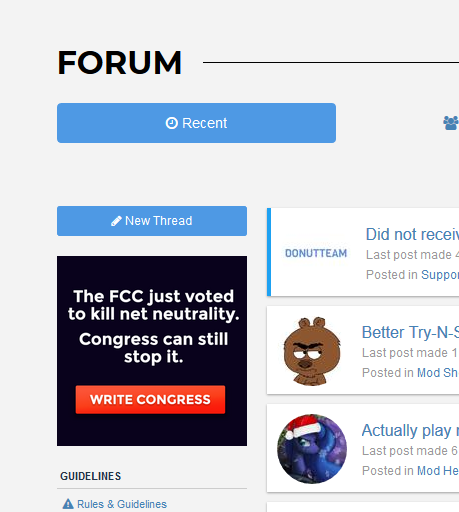 ---
Don't let your favourite communities and websites get dumped into the slow lane: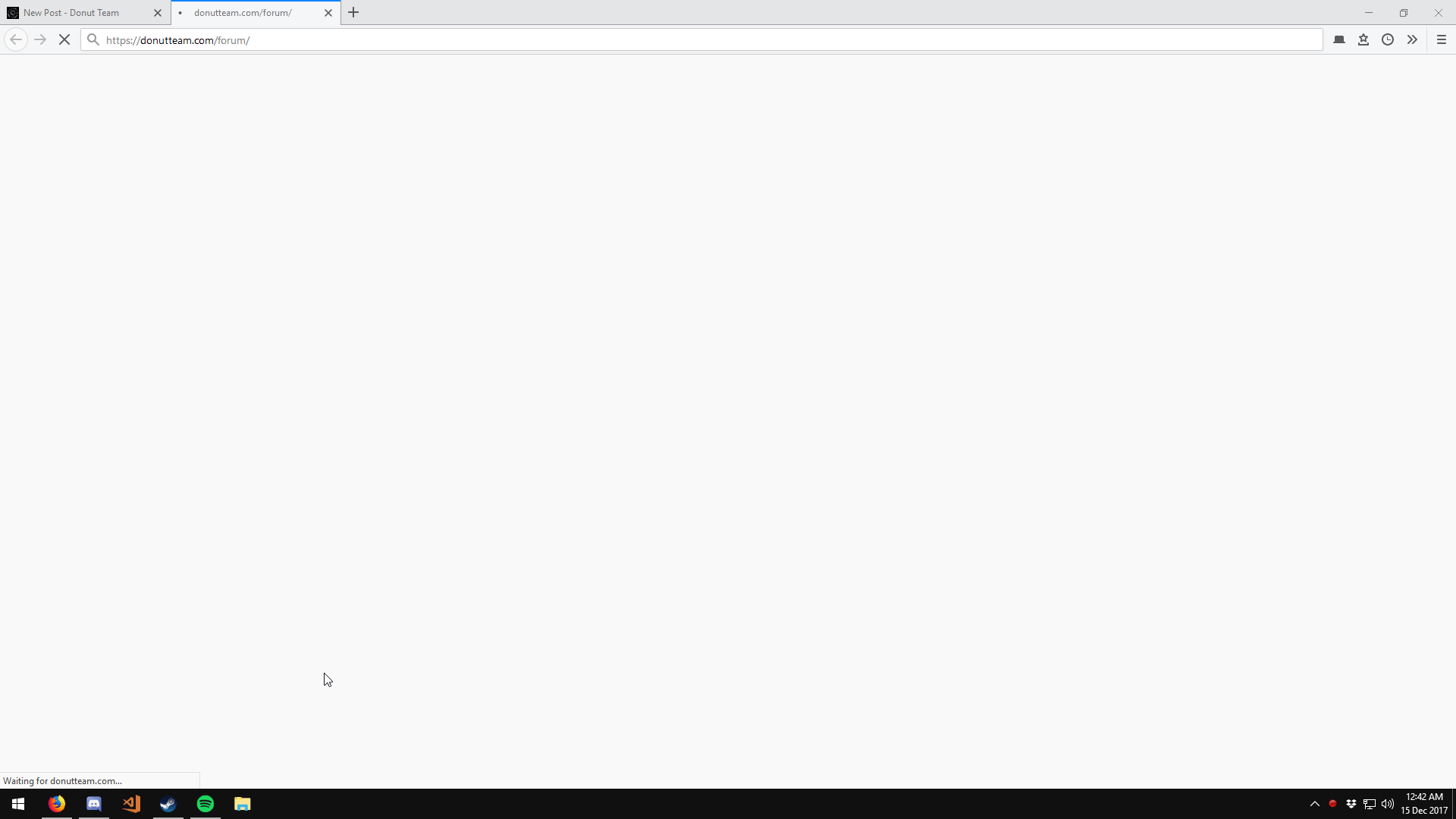 Sincerely,
Jake Andreøli
Co-Founder of Donut Team